Site Preparation
|
|
|
|
780-387-5476
L.M.N. Contracting Inc.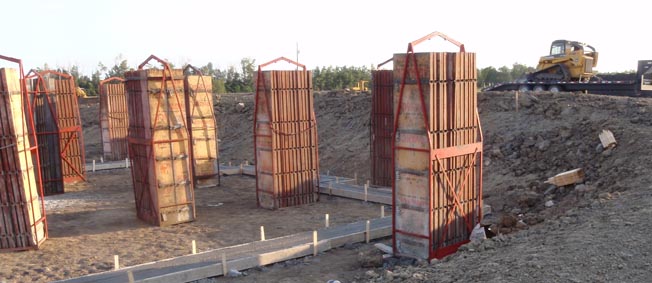 Stripping a site for a drive way and a house with a walkout basement built on level ground with no hills in site.
This is the footing poured after we stripped the top soil and we have started building up three sides with fill for the walkout basement.
This is a site for an addition to an exsisting potato storage facility. The trees were mulched and the top soil removed. The ground had to be brought up approximatly four feet next to the building and eight feet on the far side.
A site stripped of top soil, fill hauled in and packed ready for the concrete footings.